Introduction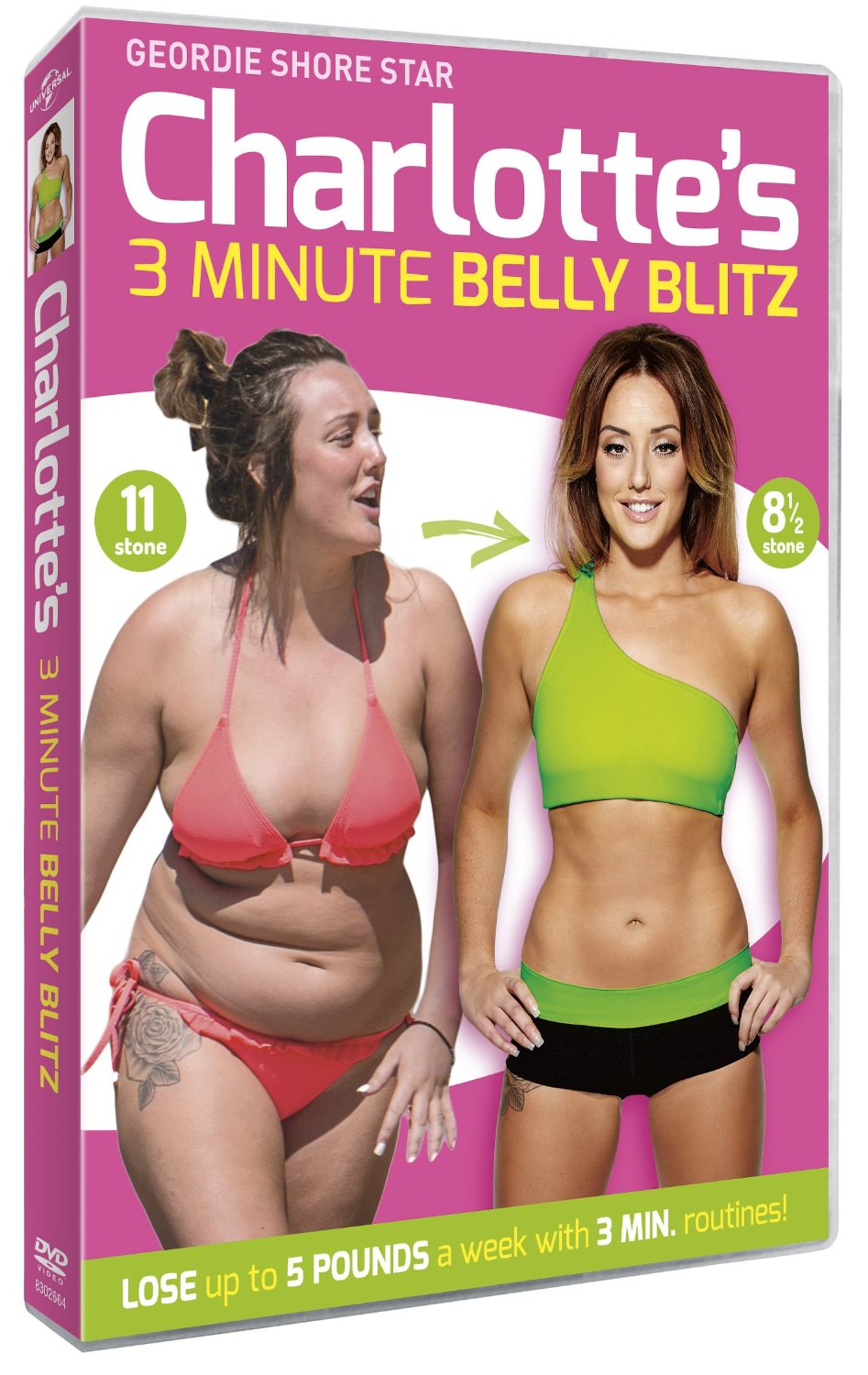 Charlotte Crosby won the 2013 series of Celebrity Big Brother and has appeared in several series of the popular reality TV series Geordie Shore.
However it is her impressive weight loss that has got many people talking because she has gone from 11 stone to 8.5 stone and dropped four dress sizes in the process, and the good news is that you can now follow in her footsteps because she has just released her own fitness DVD that includes the workouts and the healthy eating plan that made all this possible.
This DVD is called Charlotte Crosby's 3 Minute Belly Blitz, and it can supposedly help you lose up to 5 pounds per week, so let me tell you a little more about it:
The Workouts
The workouts were devised by a top personal trainer called Richard Callender, who you may recognise from the UK version of The Biggest Loser, and they are based around high intensity interval training, which involves a series of exercises that are designed to burn lots of calories in a short space of time.
In this case there are 12 separate 3-minute workouts for you to perform, as the title suggests, and you are supposed to start off by doing a few of these workouts (or as many as you can manage), and then slowly work your way up until you can do all 12 of these routines one after the other (with rest periods in between).
Once you reach this stage you should already have lost several pounds and lost a bit of belly fat because these short workout routines are quite intense, but there is also a 10-minute abs workout included on this workout DVD that will help bring out your abs muscles to complete the look.
Healthy Eating Plan
In addition to 12 fat-burning workout routines and a 10-minute abs workout, there is also a healthy eating plan included on this DVD that you can follow because this is supposedly the same plan that Charlotte Crosby used in combination with this exercise routine to help her lose so much weight.
You could probably lose a good few pounds just by doing all of the exercises that are included on Charlotte Crosby's 3 Minute Belly Blitz DVD, but you will see results a lot quicker if you cut out all the junk food and try to stick to a sensible diet, and this meal plan will really help in this respect.
The Content Of This Workout DVD
So just to recap, here is everything that you can get when buying this DVD:
12 x 3-minute workouts
a 10-minute abs workout
a healthy eating plan
In addition, there are also some special moves included on this DVD that will put your body into fat-burning mode right from day one.
Where To Buy Charlotte Crosby's 3 Minute Belly Blitz DVD
If you would like to buy this 3 Minute Belly Blitz DVD from Charlotte Crosby, or would like to watch a preview video and read some of the customer reviews that have been posted so far, you can do so by visiting this page at Amazon.co.uk.
Also Available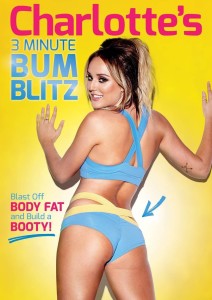 After the success of this DVD, Charlotte Crosby has now produced a second fitness DVD, Charlotte's 3 Minute Bum Blitz, that aims to help you lose weight and build a firmer, shaplier bottom.
This too features 12 short but intense 3-minute workouts (as well as a 10-minute series of butt shaping exercises) that will help burn fat, improve toning and give you a beautiful booty. You can read a full review of this new release by clicking here.