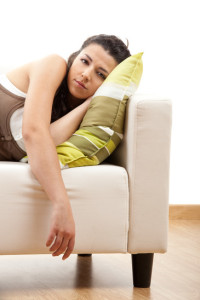 I don't necessarily like to go the gym every single day of the year, but I do try to get some form of exercise every day, even if it's just a 30-60 minute walk.
However I know that many other people will only exercise 2-3 times a week and will have plenty of rest days during the rest of the week. Indeed they may also take extended breaks from exercise at certain times of the year, such as when they go on holiday, for example, or in the period between Christmas and New Year.
Ultimately it comes down to personal preference, but in this article I thought I would discuss some of the reasons why you should have regular exercise breaks, whilst also discussing some of the reasons why it's not always such a great idea.
Why You Should Take Regular Exercise Breaks

Pain Management
One of the main reasons why it's a good idea to have rest days between workouts is because if you go to the gym every day, and repeatedly hit the same muscle groups 4-5 times a week or more, you may eventually reach a stage where your muscles are repeatedly aching and are always pretty sore.
Muscles need plenty of rest in order to grow and recover, so it's generally a good idea to have at least a couple of rest days per week if possible to prevent these aches and pains from occurring in the first place.
Burnout
Following on from the last point, if you are pushing yourself to the limit every single day, you may eventually suffer from burnout. Subsequently you simply won't have the strength or the energy to continue your training regime. So regular breaks from exercise will help prevent this problem.
Boredom
I myself love working out in the gym, and I know that many of my friends do as well, but if you are doing the same routines day after day, week after week, it can start to feel like a full-time job and you can start to suffer from boredom.
This is obviously not good because it might ultimately lead to you stopping going to the gym altogether. Therefore it's a good idea to reward yourself with the occasional break every so often where you have a few days off to enjoy everything that life has to offer outside the gym.
Why You Should Not Take Regular Exercise Breaks

Limited Results
I know a few people who only visit the gym once or twice a week and barely do any exercise at all during the rest of the week. Unfortunately this usually means that they are not really progressing at all, particularly if they are not that strict with their diet. So this is one reason why it's not a good idea to have too many breaks between workouts.
Short Breaks Can Become Long Breaks
Another reason why it can be quite dangerous to stop going to the gym for a while is because these short breaks can easily turn into long breaks, and before you know it, you have put on a few pounds, lost some of your muscle mass and are nowhere near as fit as you used to be.
This is why I always try to book a hotel that has a gym when I go on holiday because although I won't generally use it that often, I can still get the occasional cardio workout and do a bit of strength training just to stay in shape.
Muscle Loss
One of the reasons why I don't like to take a break from exercise for a week or two is because you can soon start to lose muscle mass during this time. You will often find that when you finally resume your training, you can't lift the same amount of weight as you could prior to the break, and it is all a lot more challenging.
For me this is particularly apparent when I take a break from leg workouts for a couple of weeks, which I do on occasions because this is my least favorite workout, because my legs will often ache for days afterwards once I resume my training program and will not be as strong as before.
Final Thoughts
So as you can see, there are several reasons why you should and should not take a break from exercise.
Therefore you could argue that the best strategy is to strike a balance somewhere in the middle, whereby you exercise regularly and have one or two rest days each week, but don't have too many extended breaks during the course of the year.