Introduction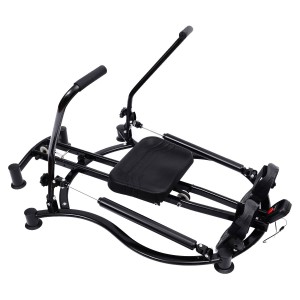 If you are looking to buy an affordable indoor rowing machine that will provide you with a realistic rowing experience, you may be interested in the new Tenive Indoor Fitness Rowing Machine.
This brand new model for 2016 comes with free motion arms attached, which means that is offers a greater range of motion than a t-bar rower, for example, and is actually one of the cheapest machines that you can buy for your home.
So in this article I want to take a look at some of the pros and cons of this new model to see how it compares with some of the other entry-level rowers that are available.
Features And Benefits
ideal for fitness and toning
adjustable hydraulic resistance
includes small LCD display
track time, stroke count and calories
flat PVC seat
non-slip rubber handles
space-saving design
folds away when not being used
heavy duty steel frame
suitable for anyone up to 330 pounds
Product Dimensions
The good thing about this new Tenive rowing machine is that it will take up very little space in your home. When fully assembled it measures 41 (L) x 30 (W) x 31 (H), but once you have finished your workout, you can simply fold the arms down so that it is just 41 (L) x 30 (W) x 12 (H) if space is at a premium.
Positives
One of the most surprising benefits of this Tenive rower is its weight capacity because despite being a small and compact rowing machine, it can still accommodate anyone up to 330 pounds thanks to its heavy duty steel frame.
Indeed it is perfect for both men and women because it is suitable for anyone between 58 and 78 inches in height, which is about 4'8 – 6'5 in feet.
Another key benefit is that you can fold it away when you have finished using it (as shown in the picture) so that it takes up even less space in your home, as I have already mentioned above.
With regards to the actual workout, this machine comes with arms attached so that you can achieve a full-range rowing action, and you will find that it has a flat PVC seat that is slightly contoured to provide a little more comfort, as well as non-slip rubber handles.
If you want to make your workouts easier or harder, there is a lever that you can use to adjust the resistance of these free motion arms.
Finally, you will see that this new rowing machine comes with its own battery-powered LCD display. Therefore it is very easy to monitor your performance whilst you are working out because it will indicate time, calories burned and the number of strokes.
Negatives
The one big drawback of this machine is that it uses hydraulic cylinders to control the tension, just like most of the other low-cost rowers, and as far as I can tell, you need to adjust the resistance of each arm separately.
Hydraulic resistance machines are more prone to wear and tear in my experience, and don't tend to last as long as many of the more expensive machines that use other forms of resistance, such as air, water or magnetic resistance. So this is something that you should bear in mind.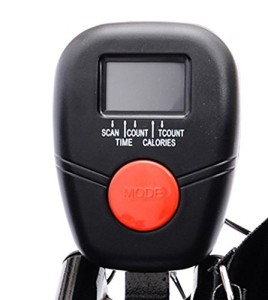 Another drawback of this Tenive rowing machine is that the LCD display is extremely basic and only provides three display readouts (time, stroke count and calories) which may not be enough for the dedicated fitness enthusiast.
In addition, it should also be pointed out that Tenive are a relatively unknown brand in the fitness industry. Therefore it is hard to know whether or not this is going to be a good quality machine and a good long-term investment based purely on company reputation alone.
Final Thoughts
We will start to get an idea of how good this machine actually is when people start to post their customer reviews online in the coming weeks and months.
On first impressions, however, you would have to say that this new Tenive Indoor Fitness Rowing Machine looks to be a pretty good machine because it has a really strong steel frame and offers adjustable resistance that will satisfy people of all fitness levels.
Of course it is a really basic machine, which is reflected in the price, but this entry-level machine may well be ideal for anyone who is looking to improve their fitness and tone up their arms, core, back and leg muscles without spending a small fortune in the process.
→ Click here to buy the Tenive Indoor Fitness Rowing Machine