It can be a lot of fun when you first start working out, particularly once you start to see some noticeable improvements in strength and muscle development, and start to become a lot fitter.
However there will inevitably come a time when your results start to plateau and you cannot seem to lose any more weight or gain any more muscle, for example.
This is a time when you need to find the motivation to push yourself harder in the gym and step up your training in order to achieve your goals. So how can find this extra motivation?
Well there are many different methods that you can use, but one of the best and most effective ways to motivate yourself in this age of social media is to use Instagram and Pinterest.
As you are probably aware, Instagram is a photo-sharing site where people can post their photos online and share them with their followers, and it is extremely popular with fitness trainers, bodybuilders and people who simply like to work out.
Many of these people love to share the results of their hard work in the gym, and so it can be very motivational to see what kind of results can be achieved if you really put your mind to it.
You will also find that some people like to post some of their favorite motivational quotes to their Instagram account as well, which can also help to give you some extra drive and focus.
We have posted some of these quotes, such as the one below, for example, on our own Instagram page, but you can find lots of inspirational photos and quotations just by searching for certain hashtags on this site, such as #motivation and #fitnessmotivation, for example.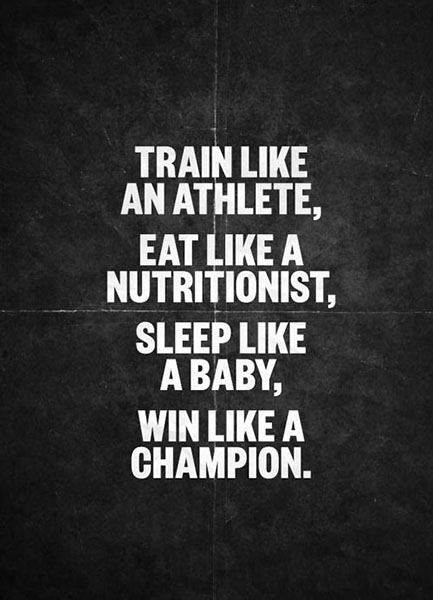 This will also help you to discover lots of different Instagram accounts that you might like to follow.
In addition to Instagram, you should also consider using Pinterest as well because this is essentially an online pin board where people can also share some of their favorite photos and quotes.
We have recently set up our own Fitness Motivation page on Pinterest, which is where we posted a famous quote from Arnold Schwarzenegger (pictured below) along with many others, but you can find lots of similar boards on this site if you are in desperate need of some extra motivation.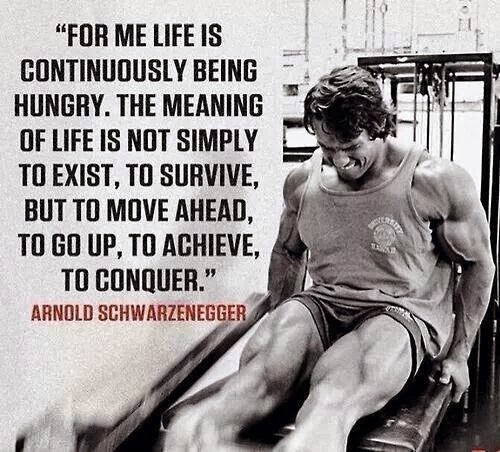 Indeed if you open an account and start browsing through this site, you will find lots of boards that are full of motivational quotes and advice. Plus you will also be able to find photos of lots of beautiful fitness models and professional trainers with great bodies that may also give you plenty of inspiration.
The point is that both of these social media sites are really useful if you are looking to shape up and get fit because you will find lots of inspirational quotes and amazing photos of both men and women with fantastic physiques, which will hopefully give you the drive and the determination to achieve similar results yourself.
Other sites such as Facebook and Twitter can also be useful to some degree, but I have found Pinterest and Instagram to be better because they are obviously focused more on photos and images.