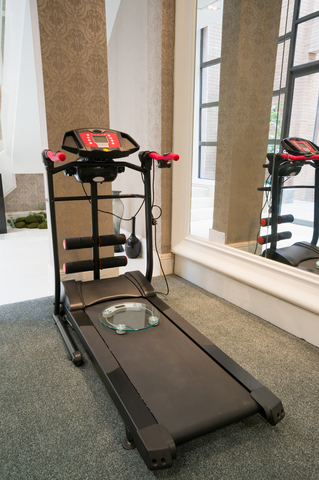 There are a lot of things that I like about the modern-day exercise machines that you can buy online and in stores.
For example, many of the treadmills, ellipticals, rowers and exercise bikes have a very solid construction and are very durable if you are prepared to pay a little more for a good quality model.
In addition, many of the mid-range and top-line cardio machines come with some very useful extras, such as a tablet holder, a cooling fan and built-in speakers, for instance.
Plus they will often come with a good quality display console that displays numerous different metrics and offers a number of workout programs, and will often make use of the latest technology to help you monitor your performance using third-party apps.
However despite all of these positive features, there are a number of things that I don't particularly like about some of the modern exercise machines. Here are some of the main drawbacks:
Self-Assembly
One thing that I and many other people find frustrating about buying an exercise machine is that you always need to assemble it yourself.
If you are lucky, it may be quite an easy task that you can do yourself in 30-60 minutes, but there may be times when the instructions are not very clear and it ends up taking several hours, or you might manage to complete most of it only to find that there are one or two important parts missing.
You may also find that you need to ask someone else to help you if you are not very good at DIY, or if some of the tasks are a little tricky to do by yourself.
So it is no fun taking delivery of a new exercise or treadmill, for example, because you know that you now have the daunting task of actually putting it together before you can use it.
Overly Complicated To Use
Another problem that you may experience when buying an indoor exercise machine is that they can be quite complicated to use.
This is not necessarily a problem with many of the cheaper models, but some of the more expensive models with have an advanced console that can be programmed to set yourself goals based on distance, time or calories, for example, and will have lots of workout programs.
Therefore, in some cases these workout programs may be quite hard to understand, and the computer may be quite hard to program if the instructions are not particularly clear.
Too Much Choice
From a buyer's point of view, it is no longer easy to decide which exercise bike to buy or which rowing machine to buy, for example, because there are simply too many to choose from nowadays.
This is particularly true if you prefer to shop online because you will find so many different machines to choose from, and the problem is that most of them are all fairly similar in terms of looks and the number of resistance levels, workout programs and extra features that they have.
So ultimately you will often have to spend hours on end checking out product review sites such as this one, and reading customer reviews to try to find out which is the best one to buy, which brings me on to my next point.
Misleading Customer Reviews
If you shop online for any type of product or service, you can never be 100% sure that the customer reviews that you are reading are actually genuine, and this is true of fitness equipment as well.
No matter what type of fitness machine you are looking to buy, it is all too easy for employees and people who are connected to a particular company to leave positive reviews for one of their products in order to encourage more people to buy.
It is sometimes easy to spot some of these fake reviews, particularly when a new product has just gone on sale, but this is not always the case.
So this is one more problem that you have to contend with when buying a modern-day exercise machine.
Lack Of Quality
The final drawback of some of the modern-day exercise machines is that there is a distinct lack of quality at the lower end of the market.
I once owned a really basic old-fashioned exercise bike that lasted more than ten years before succumbing to wear and tear, but now it is rare for many of the cheaper machines to last anywhere near this long, which is why they will often come with a 1-year warranty at the very most.
There are still some strong well-made machines available, but you really need to shop around and compare many different models to successfully seek them out.
Final Thoughts
As I said earlier, I do still like many of the latest exercise machines because they can provide you with lots of workout options, and are often loaded with extra features.
However there are several drawbacks of some of these machines that I just wanted to point out because there are still lots of low quality products being sold online and in stores, and even some of the top quality machines can be difficult to use and hard to assemble.