The Benefits Of The Plank Exercise
Many people choose to do the plank exercise because they want to build a more defined six-pack, and there's no doubt that this exercise will certainly help in that regard, particularly if you are combining it with other abs exercises, and doing plenty of cardio to burn off any excess fat.
However it also has some more practical benefits as well because this plank exercise will help you build a much stronger core, which in turn will make it easier to perform a number of different exercises in the gym and protect you from injury.
30 Day Plank Challenges
30 day challenges have become very popular in recent years because they can help you achieve great things in a short space of time because you always have a specific goal that you have to achieve every day as it gets progressively harder.
That's certainly true with plank exercises because if you go online and do a search for '30 day plank challenge' or if you search on Pinterest, for example, you will find several variations of this challenge that you can try.
Some are a lot harder than others, and in fact some are a little unrealistic because they will be far too hard for many people to stick to, particularly if they have never performed this exercise before.
However there is one in particular that is suitable for people of all fitness levels, and challenging enough to give you a super strong core in just 30 days.
The Best 30 Day Plank Challenge
The 30 day plank challenge that we most recommend is pictured below in the form of an infographic and it is worth printing out so that you always know what you have to do each day without having to switch on your computer: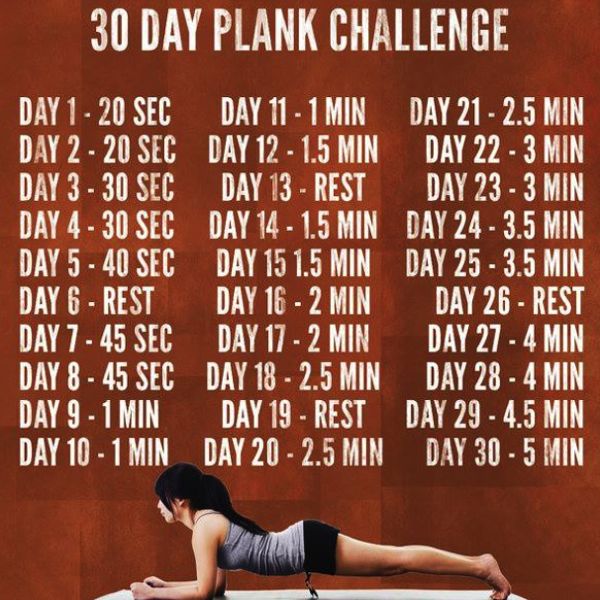 This challenge starts off with a few days of 20-second planks, which most people find pretty easy, before gradually increasing in duration as the days go by until day 30 when you should hopefully be able to do a full 5-minute plank.
An Alternative For Beginners
If you find that the previous challenge is too difficult, there is an easier 30 day plank challenge for beginners that you might want to do first.
Details of this particular challenge can be found in the chart below, and as you can see, this one also starts off with some 20-second planks, but progresses up to 2 minutes after day 30 instead of 5 minutes, which you should find a lot easier to achieve: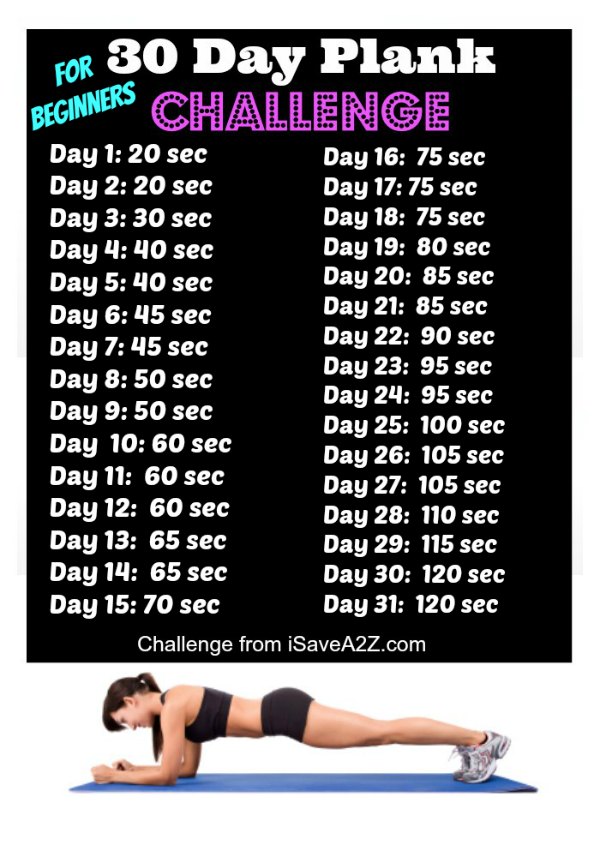 Key Points To Remember
Whichever challenge you decide to do, it's vitally important that you maintain correct form whilst performing this plank exercise in order to maximize your results and avoid any discomfort.
This means keeping your elbows directly beneath your shoulders and maintaining a straight back at all times. A common mistake is to raise your bottom in the air, or allow your bottom to sag slightly when you start to struggle, but you want to try and maintain a straight line from your shoulders to your ankles if you can.
If you can hold a perfect plank, you should find that it will get easier as time goes on because your core will start to get stronger, and as well as the practical benefits, you should start to see a little more definition in your abs once the 30-day challenge is over.
30 Day Plank Challenge Before And After Results
To show you what kind of results are possible, here are some before and after photos from people who have successfully completed one of these 30 day plank challenges: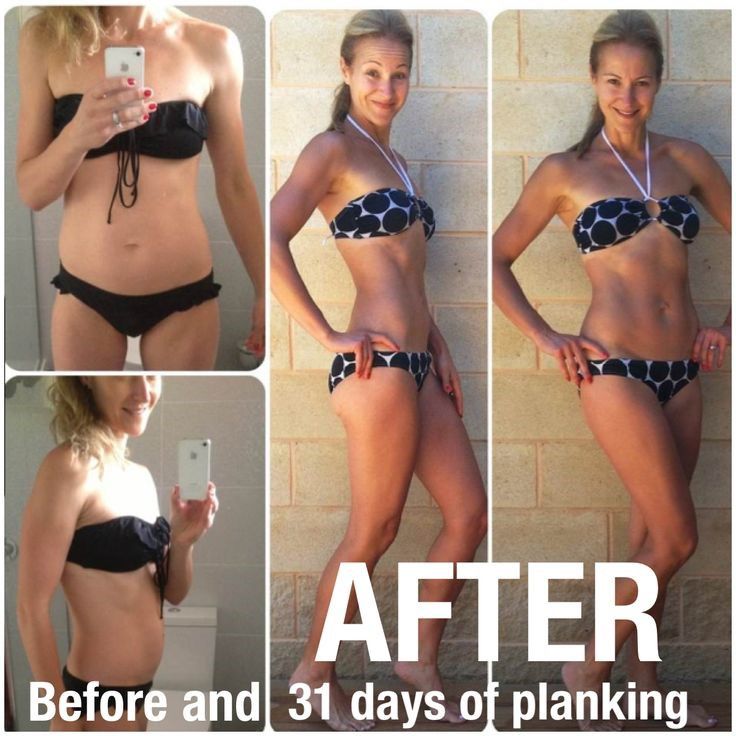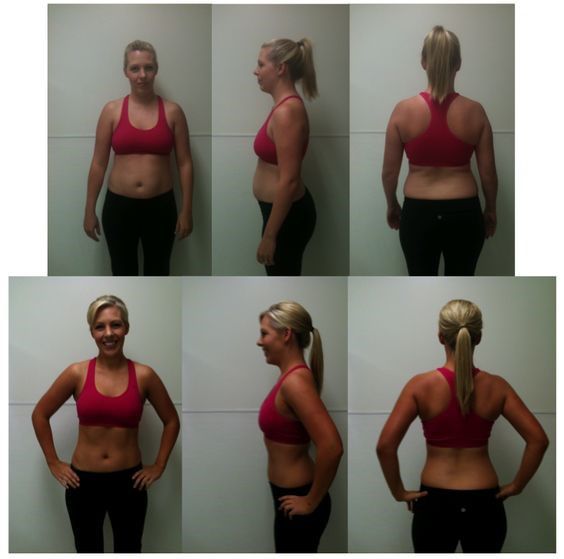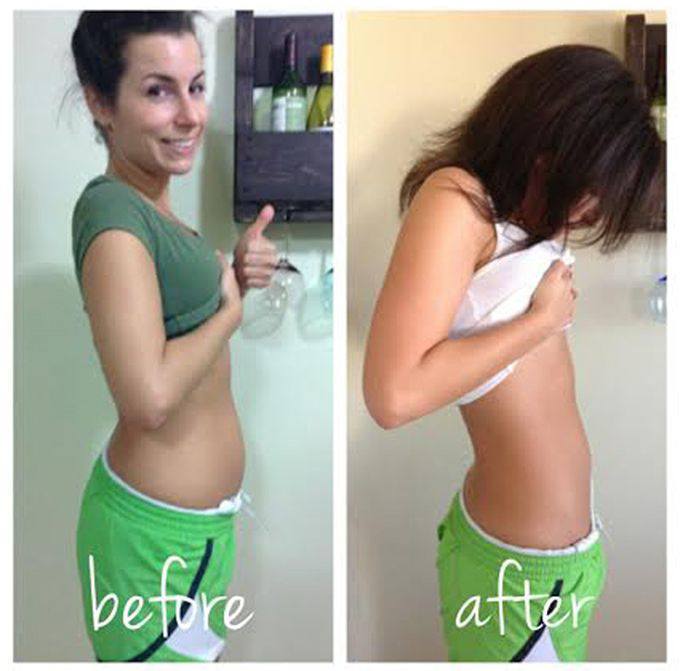 If you have attempted this challenge yourself, please share your results in the comments section below and let us know how you got on.
Alternative 30 Day Challenges For You To Try
If you do successfully complete one of these plank challenges, you might want to start a brand new challenge that targets one of your other problem areas, such as your arms, legs or glutes, for example, or helps to improve your fitness. Here are some of the challenges that we have featured on this site: