Introduction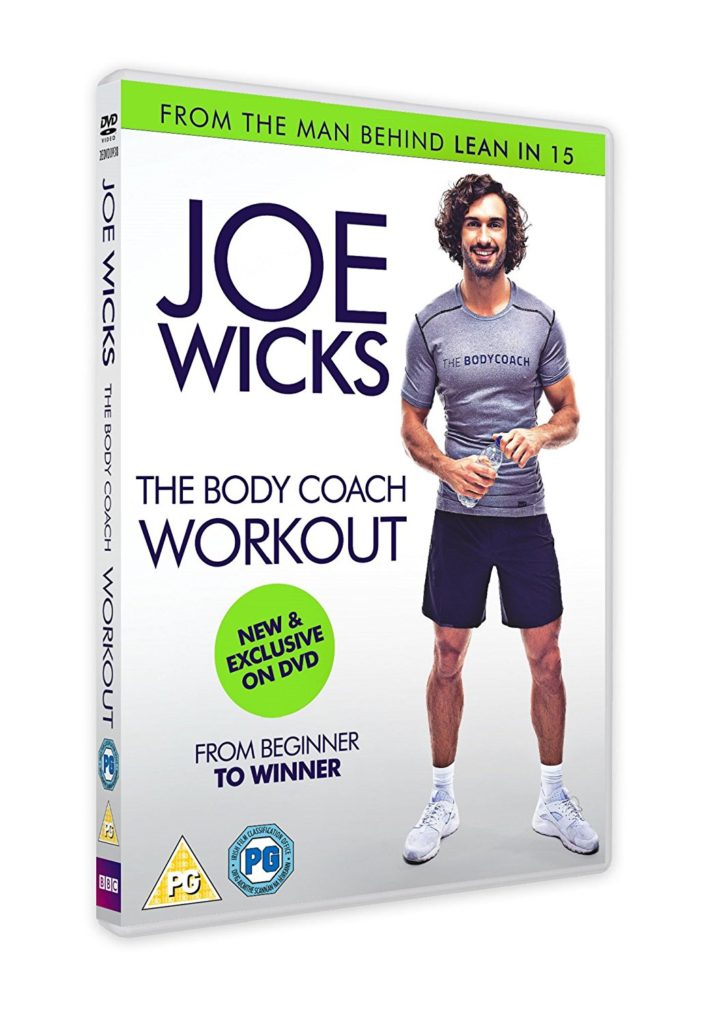 Joe Wicks is already a very popular fitness and nutrition expert on social media with over 1.6 million followers on Instagram and 2.2 million followers on Facebook, but he is rapidly becoming a household name in the UK after presenting his own TV series (The Body Coach) on Channel 4 and writing a number of top-selling books in the Lean In 15: 15 Minute Meals And Workouts series.
However in this article I want to review his brand new fitness DVD because this features a number of HIIT workouts that are designed to help you lose weight and build lean muscle.
This Joe Wicks: The Body Coach Workout DVD was released in the UK on 26 December 2016, so let's take a closer look at this new release to see exactly what's included on this particular DVD.
The Workouts
The first thing to say about Joe Wicks' DVD is that you really do seem to get a lot for your money. Unlike many other fitness DVDs that have workout routines that are around 45-60 minutes in duration, this one has two and a half hours worth of workouts at varying levels of intensity for you to try.
There are seven workouts in total, all of which are based on High Intensity Interval Training (HIIT) to help you burn the maximum amount of fat in the shortest time.
In simple terms, this means that you will be exercising for 30 seconds and then resting for 30 seconds throughout each of the workouts.
These workouts were all performed on the beaches of Abu Dhabi, and include the following:
2 x 15-minute workouts
2 x 20-minute workouts
2 x 25-minute workouts
1 x 30-minute 'winners' workout
In addition, there is also a warm-up routine that will loosen up and stretch your muscles before you begin your workouts, as well as a cool-down routine that you should do at the end of every workout.
Bonus Features
As well as the actual workouts, there is also some additional bonus content included on this DVD, which is basically Joe's top nutritional tips that will help you successfully lose weight (and stay slim).
So if you perform some of these workouts 2-3 times per week, and make sure that you pay attention to Joe Wicks' nutritional advice and eat all the right foods, you are highly likely to lose weight as a result.
What Equipment Do You Need?
Without having watched all of the workouts, it is hard to say for sure what equipment, if any, you will need to complete all of the routines.
However if you have watched some of Joe's previous workouts, you will know that many of his exercises tend to be bodyweight exercises, so you should be able to do most, if not all of them without any equipment.
Otherwise you may find that a few exercises require you to use a light set of dumbbells, which are very cheap to buy anyway, and so the only other thing you will need is an exercise mat.
Final Thoughts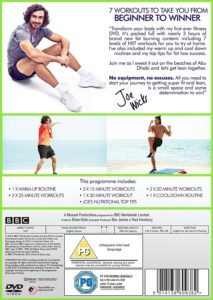 As you probably know, HIIT workouts are some of the most effective ones you can do if you want to lose weight, and this DVD from Joe Wicks, aka The Body Coach, features seven of these workouts that you can do at home.
These range from 15 to 30 minutes, so they won't take up too much of your time, particularly as you only need to perform one of these workouts on any given day.
Plus the good thing about this DVD is that you can work your way through these workouts as your fitness starts to improve.
So if you are looking to lose weight and tone up your muscles, this DVD should hopefully help you to achieve this goal.
→ Click here to buy the Joe Wicks Body Coach Workout DVD
Also Available – Joe Wicks: Lean In 15 Workouts DVD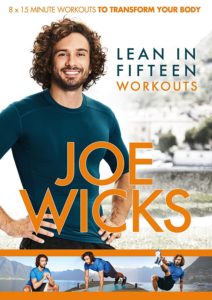 Joe Wicks is releasing a new fitness DVD for 2017/2018 that you might want to use to help you lose some weight in the New Year.
It's called Joe Wicks: Lean In 15 Workouts, and it includes three hours of brand new content, including eight 15-minute HIIT workouts and an intense 30-minute winners workout to help you burn fat and tone up.
The release date of this new Lean in 15 Workouts was 13 November 2017 (in the UK), which means that you can already order it online from Amazon in time for Christmas, or buy it from one of the supermarkets or high street stores that sells fitness DVDs.