If you are just a couple of pounds overweight, then you can pretty much use any exercise bike you want because most of them will be strong enough to accommodate your weight, and will be comfortable enough for you to use if you don't have any kind of joint or mobility problems.
If you are seriously overweight and classified as obese, however, then your options are a lot more limited because an upright exercise bike or a spin bike may well give you back pain because neither of them have any kind of back support. Plus many of these machines won't be strong enough to support your weight either, particularly the cheaper models.
So you are basically left with the following two options:
Recumbent Bike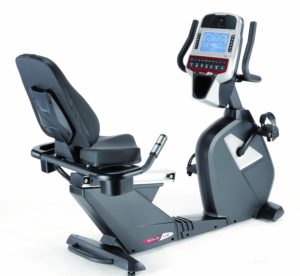 Recumbent bikes are absolutely ideal for people who are overweight because as well as being really easy to get on and off, they all come with a back rest to support your back and prevent any of the pain that you might get on an upright bike, for example. They are generally easier on your joints as well.
Plus because you are in a much more comfortable riding position, you will find that you will enjoy your workouts a lot more and will be a lot more motivated to keep on using it because you could easily watch TV at the same time if you really wanted to.
In addition, these heavy duty recumbent exercise bikes have a much higher weight capacity than an indoor cycling bike or a stationary exercise bike, which again makes them ideal for anyone who is seriously overweight.
If you are looking for recommendations, there are plenty of recumbent bikes that have a weight capacity of 300 pounds or more. Here are some of the ones that we most recommend:
Heavy-Duty Recumbent Bikes For People Up To 300 lbs:
Sunny Health & Fitness SF-RB4601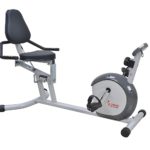 – this entry-level machine has 8 magnetic resistance levels and a quiet belt drive system, and comes with a large cushioned seat and back support for extra comfort.
Exerpeutic 900XL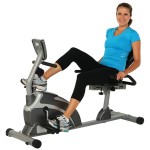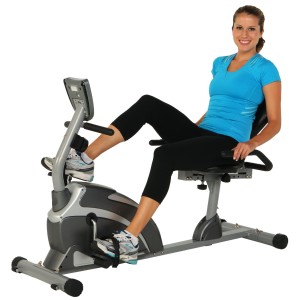 – this popular model from Exerpeutic provides you with 8 magnetic resistance levels, a good quality LCD display and an extra wide seat, and is suitable for anyone between 5'3 and 6'3.
Schwinn 270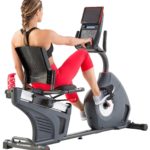 – this bike has a huge range of workout options with its 25 resistance levels and 29 workout programs, and comes with a large two-window LCD display and a number of extra features.
Sole Fitness R92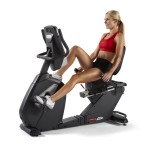 – this premium heavy duty exercise bike has a large 9-inch display with impressive graphics and Bluetooth functionality, and as well as having lots of extras, it comes with a choice of 10 workout programs and 20 resistance levels.
A Suitable Recumbent Bike For People Up To 325 Pounds:
Exerpeutic 4000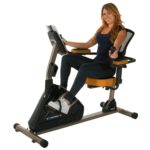 – this is Exerpeutic's top recumbent exercise bike because as well as having a really comfortable seat, it also has an impressive LCD display with built-in Bluetooth technology and mobile app tracking, as well as 12 programs and 24 resistance settings.
A Heavy-Duty Exercise Bike With A 350-lb Weight Capacity:
Sole Fitness LCR Bike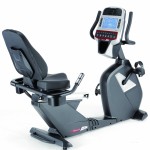 – this commercial-grade recumbent bike (pictured above) is perfect for overweight men and women because of its outstanding build quality and durability, and is one of the few machines that has a two-degree inward cant on the pedals to help prevent any pain in your knees, feet and joints.
A Super-Strong Recumbent Bicycle For People Up To 400 lbs: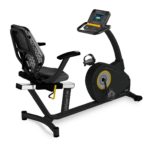 LifeSpan R3i – this exceptionally strong bicycle is suitable for home and light-commercial use, and offers a range of workout options because there are 16 resistance settings, 17 pre-set programs for weight loss, healthy living and sports training, 2 heart rate programs and 2 custom programs that you can set yourself.
Desk Exercise Bike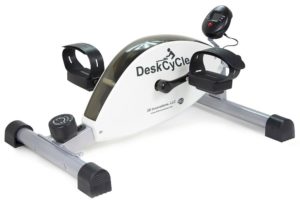 If you don't have enough space in your home to accommodate a heavy duty recumbent bike (or if you cannot afford to buy one of these machines), you do have one other option, and that's to buy yourself a desk exercise bike instead.
These are basically the pedal mechanism of an exercise bike, but without the additional frame and handlebars. So it doesn't really matter how heavy you are because when you are pedalling away whilst sat in your armchair or sat at your desk, for instance, it is the chair that will take most of the weight.
Therefore you can choose whichever one you like, but it is always worth buying one that has multiple resistance levels in order to give yourself a tougher workout and burn more calories, and preferably one that has an LCD display as well so that you can monitor your performance.
We haven't actually reviewed any of these mini exercise bikes on this site yet because they are all very similar, but the DeskCycle (pictured) seems to be one of the most popular ones right now.