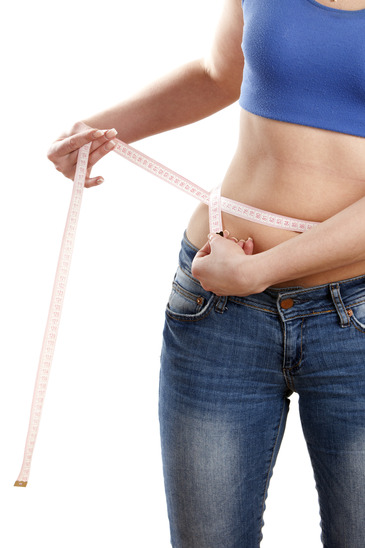 The New Year is a time of the year when many people think about losing weight because it is all too easy to overindulge on food and drink during the Christmas and New Year festivities.
Indeed it seems that pretty much everyone in the Western world complains that they have an extra inch or two around their waistline once all of the celebrations are over for another year.
So in this article I want to discuss six of the easiest ways you can lose this excess fat because although many people find it really challenging, it is not that hard to get your old figure back if you put your mind to it.
1. Join A Gym
One of the most obvious solutions is to join your local gym because this will enable you to use some of the most effective calorie-burning cardio machines, such as the exercise bikes, rowing machines, elliptical trainers and treadmills.
These machines will each help you to burn several hundred calories every time you use them, which will go a long way to helping you lose a few pounds from your waistline. You shouldn't neglect the strength training equipment either because lifting weights has been found to promote fat-burning in clinical studies.
2. Buy Your Own Exercise Equipment
This website obviously features reviews of some of the best home fitness equipment, so we are obviously going to suggest that you consider buying your own equipment and working out at home.
However even if we were not reviewing all of these items, we would still recommend that you consider working out at home using your own equipment because it is a lot more convenient and will often work out a lot cheaper if you only buy one of two machines, such as an exercise bike or a rower, for instance.
3. Buy A Fitness DVD
If you are serious about losing weight in the New Year, but don't really want to spend a lot of money on a gym membership or an exercise machine, your best bet is to spend $10 – $20 on one of the new fitness DVDs that are always released at this time of the year.
These are generally performed by female celebrities with the help of a professional trainer, and are generally very effective because you can easily follow along and perform these workouts yourself in your living room, and will find that some of the best ones will burn as much as 500 calories or more per workout.
4. Start Walking
During the cold months of January and February, no-one wants to spend a great deal of time outdoors, but one easy way you can shift the excesses of Christmas and the New Year is to start doing some walking every day.
This is a low impact form of exercise that pretty much anyone can do, and although you might assume that it's not an effective way to lose weight, just a 30-minute walk each day will help you burn as much as 200 calories.
5. Keep A Food Diary
In addition to all of the exercise options listed above, you should also think about your diet as well because there is no point doing some more exercise if you are going to continue eating far too much food.
One of the best strategies is to keep a food diary of everything you eat and record the number of calories that you are consuming every day. Then it will become a lot easier to reduce your calorie intake to less than 1500 calories per day if you are a woman, or 2000 calories per day if you are a man.
6. Take A Weight Loss Supplement
In addition to exercise and diet, you might also want to consider taking some kind of weight loss supplement to help you achieve your goal.
These are readily available online, and you will find that there are fat burners, appetite suppressants, carb blockers and pre-workout supplements, for example, that will all make it easier for you to lose a few pounds.
Final Thoughts
Each of these methods can help you to achieve your New Year's resolution to lose weight, but you will obviously be much more likely to succeed if you combine two or more of these methods.
Many people overcomplicate the whole weight loss process, but ultimately you just need to consume fewer calories and attempt to burn more calories through exercise, and these strategies will help you do just that.