Some people are completely addicted to exercise and cannot wait to get down to the gym every day, but for others it can be a real chore, and something that you have to force yourself to do.
The truth is that if you can learn to enjoy working out, you are more likely to stick with it and start to see results. So today I thought I would discuss 4 ways you can make exercise more fun.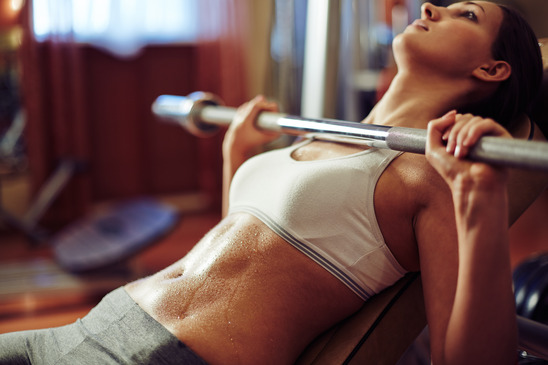 Find A Workout Partner
There is nothing wrong with exercising alone, but if you can find an exercise partner, whether it's a friend, relative or work colleague, for instance, you should start to enjoy your workouts a lot more.
A workout partner will offer encouragement so that you don't give up, and because you won't want to let them down, you are less likely to skip a session or make excuses for not going.
Create Challenges For Yourself
If you do the same exercises over and over again, then yes you will inevitably get bored of them. So it is important that you are consistently raising the bar and pushing yourself to do more, whether you are looking to build more muscle or burn more calories, for example.
So if you like to work out on an exercise bike for 25 minutes each time (on the lowest resistance level), try mixing it up a bit. You can start by setting yourself a time limit that you have to beat for each kilometer so that you don't ease off, but it is also a good idea to raise the resistance during the course of each workout.
For example, if you like to do 15 kilometers per workout, you could do the first 5 kilometers on the lowest resistance setting, the next 5 on resistance setting 2, the next 3 on resistance setting 3 and the final 2 kilometers on resistance setting 4. You can then start making it even harder when this becomes too easy.
Mix Up Your Routines
You can easily get bored doing the same exercises all the time. So if you find yourself getting bored lifting weights and going on the exercise bike and the rowing machine all the time, try having one or two days per week where you do a completely new form of exercise.
This could be a new sporting activity, for example, or it could be an outdoor form of exercise such as running or cycling. Alternatively if you want to stay in the gym, you could just try doing completely different workouts on some days where you use machines that you wouldn't normally use.
Entertain And Reward Yourself
I always find that I enjoy working out a lot more (and get better results) when I am listening to music, and particularly high-tempo music. The time always seems to pass a lot quicker, and it also lifts your spirits and acts as motivation as well.
Finally, it is also a good idea to reward yourself if you hit certain targets because this can act as motivation and make your workouts a lot more fun.